Marine
·
The Crown Estate, 1 St James Market
·
Hybrid Remote
EA to MD Marine
Advert close date: 30th November 2023
Purpose of the role: In this role, the Executive Assistant to the Managing Director Marine delivers professional, task orientated and highly proficient 1:1 support. Through a deep understanding of the GLT member's strategic objectives and priorities, the EA will review and evaluate a range of information from multiple sources, often at pace, applying sound judgement and drawing on their experience to assist their GLT member in prioritising and delivering against these objectives. The Executive Assistant takes responsibility with the Executive Advisor for managing the flow of information between the GLT member and the Group function leadership teams, working closely and collaboratively with the Team Coordinator within the relevant Group Function to ensure business priorities and deadlines are met. Through successful stakeholder management, the Executive Assistant interacts at a senior level with the CEO's office, SBU Leaders, Group Partners and TCE Board members, as well as their wider internal team, key external stakeholders and customers. Acts as a sounding board for a wide range of internal stakeholders and colleagues across the business on behalf of the GLT member.
Main Accountabilities:
Responsibility for managing the Managing Director's diary, proactively preparing for upcoming meetings and deadlines, highlighting priorities, conflicts or outstanding issues. Ensure material for meetings is considered and ready for the GLT member ahead of time
Proactive and efficient inbox management in agreement with the Executive Director
Coordinate, proactively engage and support projects as advised by Executive Director
Team management – take the lead in ensuring organisation charts, team distribution lists and other broader Group team material is relevant and up to date. Responsible for keeping the Group team aware of relevant changes that affect team processes or procedures

Take responsibility and ownership of optimising systems and developing/expanding team processes to increase efficiency across the Marine Leadership Team
Work closely with and nurture strong working relationships with the GLT EA community, to help ensure best use of GLT members' time around the many competing demands. Demonstrate a solution-focused approach and be an active/proactive member of this sub-group. Offer flexible and comprehensive cover and ad-hoc support to the other EAs within this community, as needed
Develop key relationships with senior internal stakeholders and Board members. This extends to the Managing Director's external contacts and stakeholders, where a good rapport will enable the GLT member to optimise their working relationships with external parties. Examples of potential stakeholders may include: JV partners and interest groups, senior level executives from our customers and leading industry companies, HM Treasury, Government and Council officials
Develop strong relationships with other assistants across the business by being an active, contributory member of the Assistants' Network
Promote and ensure knowledge sharing, consistency in approach and joined up thinking to team actions/events
Line management: the EA may undertake line management responsibilities as part of their role. For those without line management responsibilities, the expectation is that they will work closely with the relevant Team Coordinators/Team PAs providing support, guidance and light mentoring as required
The EA member supports the team in building and maintaining constructive and caring working conditions across the team
Knowledge, experience & skills:
Brings a considered and calm approach to the role, combined with strong influencing and relationship-building skills, with an ability to persuade and negotiate
Excellent organisational skills with an ability to manage and proactively prioritise workload
Ability to proactively forward plan around many and varied internal deadlines
Fast and accurate working style, with an eye for detail
Tactful, discrete, resilient, diplomatic with excellent anticipatory skills
Highly discrete, maintaining confidentiality at all times
Ability to work independently and oversee self-directed projects, often under pressure to meet deadlines
Commitment to gain a deep understanding of GLT area and the interdependencies between the SBU/Group Function across the business
The EA role, is considered key to role modelling, by setting the standard of expected TCE behaviours, and can help to identify areas of development or improvement within other support functions / roles
This is a permanent position.

We are a proud disability confident employer and operate the offer of interview scheme Disability Confident employer scheme - GOV.UK (www.gov.uk).
We are happy to offer alternative application methods or formats and can be flexible on our process to enable you to have the best opportunity.
If you have any questions about our recruitment process or would like to talk about adjustments, please contact us on careers@thecrownestate.co.uk
Department

Marine

Locations

The Crown Estate, 1 St James Market

Remote status

Hybrid Remote

Employment type

Full-time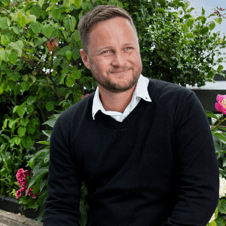 Contact
Thomas Halle
Talent Acquisition Partner - People and Culture – People and Culture
The Crown Estate, 1 St James Market
Our Perks & Benefits
25 days paid vacation

We value that you get more time with your family and friends. Therefore, we offer everybody 25 days paid vacation.

Flexible working hours

We value work-life balance highly, therefore we have flexible working hours.

Regular social & team events (London)

Once a quarter we celebrate our successes as a team.
Workplace, Culture & Diversity
It's our ambition to be an inclusive organisation that reflects our society, one where all feel welcome, able to be themselves and belong.
A workplace where you're empowered to be yourself, diverse thinking is encouraged, and a place where you can realise your potential.
About The Crown Estate
The Crown Estate is a unique business with a distinct heritage and a portfolio unlike any other.
It includes some of central London's best places to work, shop and spend time, retail and leisure destinations across the country, and a substantial rural portfolio. As manager of the seabed and half the foreshore around England, Wales and Northern Ireland, we play a role in the UK's world-leading offshore wind sector as well as marine aggregates, cables and pipelines. We are also responsible for the Windsor Estate, including the world-renowned Windsor Great Park.
Marine
·
The Crown Estate, 1 St James Market
·
Hybrid Remote
EA to MD Marine
Loading application form
Already working at The Crown Estate?
Let's recruit together and find your next colleague.